YAHVAH NOT YAHWEH        LIVING TORAH IS MESSIAH 

                   Proclaim YaHVaH to the Nations!

​Pray for Grace Orphanage or other and/or donate.  Not verified by TsephanYah, perhaps you would check it out.  They sometimes use the separated Names.  
https://www.graceorphanageindia.org/
​Hosea 10:12 "Sow to yourselves in righteousness, reap in mercy; break up your fallow ground: for it is time to seek YHVH, till he come and rain righteousness upon you."

Rev 22:12 And, behold, I come quickly; and my reward is with me, to give every man according as his work shall be. 

Blessed are they that do his commandments, that they may have right to the tree of life, and may enter in through the gates into the city." Revelation 3:5 The one who overcomes thus will be dressed in white clothes; I will not blot his name out of the Book of Life, but I will confess his name before My Father and His angels/messengers. 

He who has an ear, let him hear what the Ruach is saying to Messiah's communities."  New German and Hindi on Left Side Below.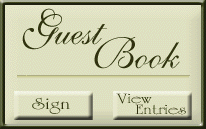 INDEX CLICK lEFT TO lISTEN Right to Save)

            NEW MP3 PROGRAMS Below